The latest efforts to slow the spread of Corona, restrict many businesses. Some are unable to remain open, whilst others can sell only some of their products. In either case, our local shops are suffering tremendous losses. Cities like London and New York claim over 200'000 businesses have closed forever. This is why we must support local businesses now more than ever.
LiUU and our crowdliquidity platform are here to help. Your local businesses can sell their products and services now. You can pick up or collect your purchase once the lockdown is over. Throw a lifeline to local businesses you love, and get something to look forward to.
Find out more about LiUU and the people behind the initiative. Check out articles and interviews about us in the press.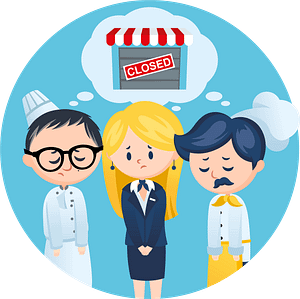 Sharing and interacting with a business on social media is not enough!
It is certainly a nice thing to do and helps a business gain publicity. Though, at the end of the day, all businesses have fixed costs to cover. Salaries for employees, rent for premises, costs for their products and more.
Small businesses can only pay these costs when they sell their products and services. Having to close or restrict opening times reduces their ability to do this. Without revenue and sales, many of these local businesses will shut down. This is bad for small businesses, who often do not qualify for government help.
LiUU provides these local businesses with a way to keep selling in this difficult time. With our online platform, they can presell products and services. Customers can redeem their purchase at a date in the future. This gives the business the income to pay bills and survive the crisis. We call this concept "Crowdliquidity" – find out more here. Once the crisis is over, the platform converts to an online shop to support the local business.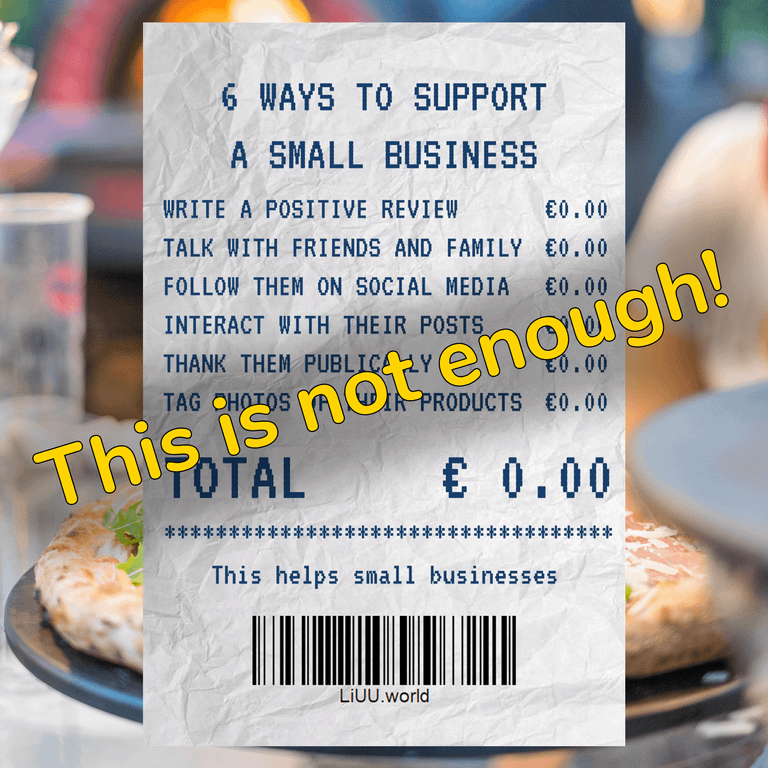 Free use of the platform for supporting local businesses
Our mission is to support the small and medium businesses with the tools they need to survive the current crisis. LiUU is free for businesses of any size to use. We do not charge any platform fees! The business has no financial risk. They pay transaction charges only when selling a product.
It takes about 15 minutes to open a campaign. And of course some time to promote it on social media.
We ask you to help us support local businesses in three easy steps:
Share LiUU with your favourite local business
Purchase products and services from your local business, not multinational retailers
Tell friends, family and your social network about your favourite local business
See if your favourite local business is already on LiUU > Check out the platform