LiUU is a fintech startup from central Switzerland. Our mission: to support small and medium businesses to raise funds and generate liquidity. LiUU's free to use* crowdliquidity platform is an easy way to start an online shop.
How can you raise money for your business?
It works like this. A business sells products or services for future consumption and/or redemption. For instance, you prebook and pay for a New Year's dinner in October. Now the restaurant receives the money for the dinner right away. You get a discount and something to look forward to at the end of December.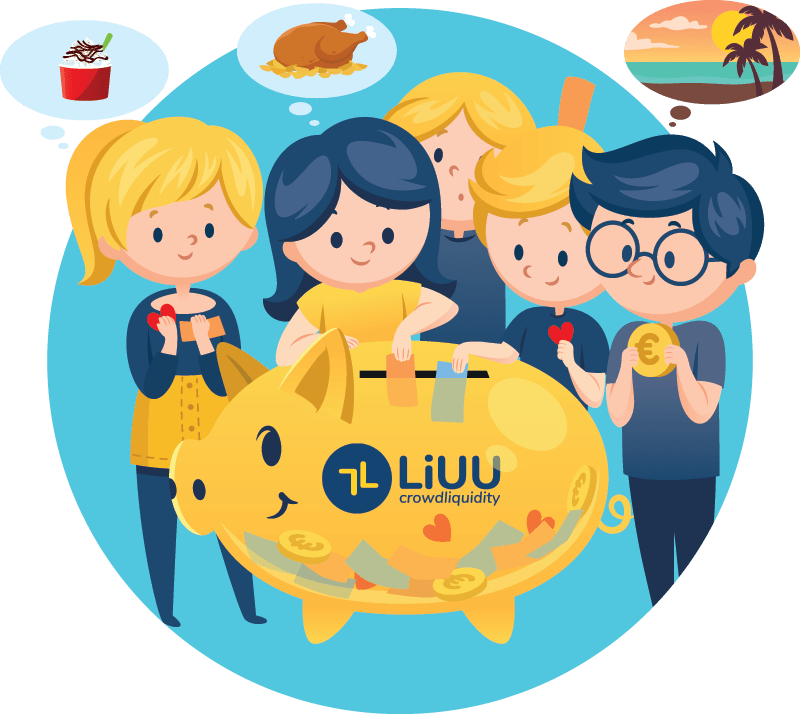 We call this concept "crowdliquidity"
This combines "crowd" (a group of people) and "liquidity" (financial liquidity). We had the idea during the Corona lockdowns. Mainly we want to help businesses raise money during the crisis.
"Extraordinary moments require extraordinary measures. Crowdliquidity is our response to the liquidity crisis affecting small businesses." – Isabella Sorace, creator of crowdliquidity
How LiUU can help your company
Going online is a big step in a business's path to economic success.
On our platform, companies pre-sell their offerings to new and existing clients. By doing so, the business generates liquidity, when it is most needed. Furthermore, you can turn off donations. Then you can use LiUU like a normal online shop.
LiUU emphasizes "Think globally, act locally". We encourage our users to buy goods and services from local businesses. However, we recommend sharing your campaign on social media. Research1 shows sharing campaigns on social media can generate over 400% more funding.
Full transparency
Businesses sell directly to customers, and receive the payment immediately*. With our innovative QR codes, everyone knows the status of their purchase. This ensures transparency for all parties.
LiUU Platform fees
We charge a fee only when you sell something. The platform fee is 5.5%, but we want people to succeed. So, if you reach your target, we refund you 15% of the platform fees*.