Advantages for the businesses
Crowdliquidity is designed specifically for existing businesses needing a liquidity boost.
LiUU allows you to sell products, services and other benefits to old and new customers alike. The best thing, is that you can set the delivery date in the future and ensure a stable future cash flow for your business.
Improve your customer retention and customer loyalty by providing valuable services and products for a future date. This helps to bind your customers and gives them something to look forward to in the future.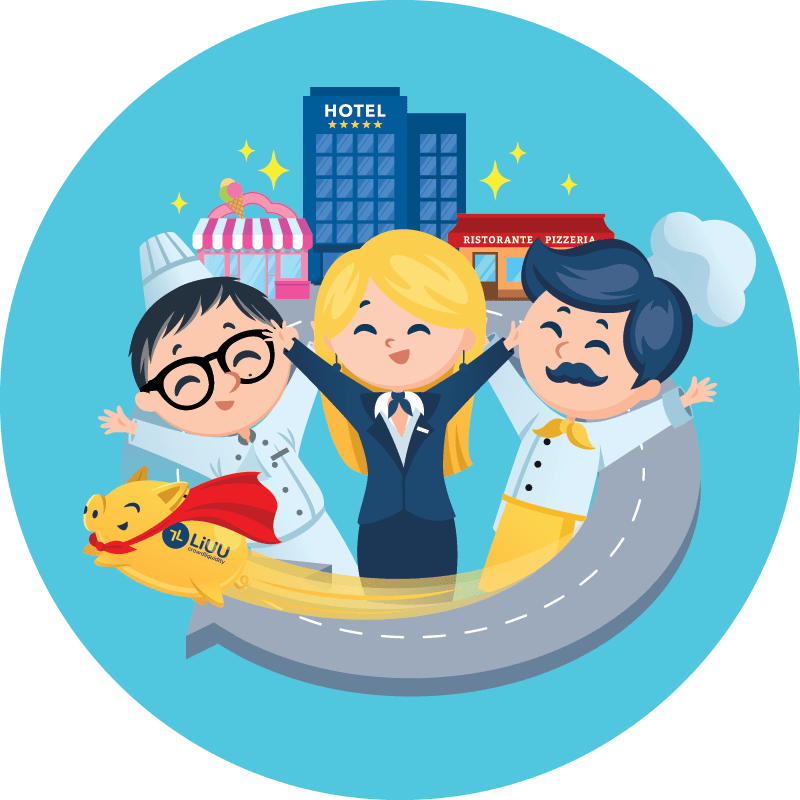 Some of the advantages you benefit from, when you open a crowdliquidity campaign
Why is LiUU good for the businesses?
What advantages do you have as a supporter of LiUU?
Simple, you get the great products and services you know and love from your favourite businesses, maybe even at a discounted price. You also have the benefit of knowing you're helping them stay open in these difficult times. Support a business now
What advantages do you have as a business using LiUU to raise liquidity? 
Within ten minutes you can have your campaign up and running, sharing your first products or services with your social media followers and those who love your business.
Get the latest news from LiUU